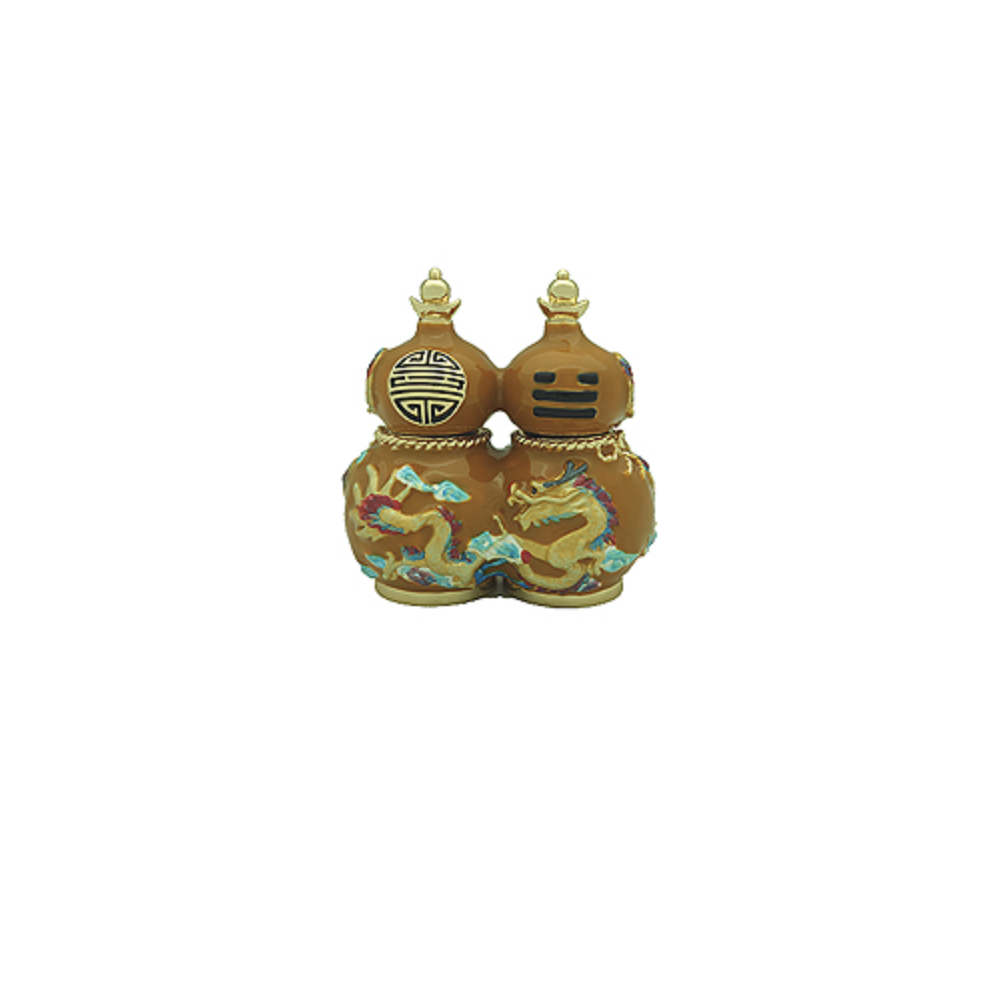  
Double Wulou with 5 Dragons - Energy Infused and Mantra Enhanced
This exclusive masterpiece features a "double wulou" combined with "5-Element Dragons", "Dui Trigrams", Longevity Symbol, the Sun and the Moon. There is a secret compartment within the wulou, which is filled with "tridacna gigas spheres" and consecrated with auspicious rollings of mantras. These powerful combinations prevent all illnesses, diseases and epidemics from stealing away your life force. It is also a strong diminisher against monthly ill winds and all forms of deadly viruses. Besides improving ones immune system and removing "yin parasites", it brings about good health, finds you the appropriate cure, increases healing power and protects the body from any harm. This is exactly what is needed to powerfully subdue the negativities from Illness Star #2. The salient features and the importance of the auspicious symbols can be explained and elaborated as follows: 
1. 5-Element Dragons signify good health coming from all directions. The dragon is a powerful symbol of health, and generates extraordinary healing energies. When the 5 dragons come together to merge and bond, they will share one powerful vein together to create an unusually high form of power which is essential for rapid magnification of good health and longevity for the family.
2. Sun and Moon symbols activate the lunar and solar currents of the year.
3. Based on the I Ching, the "DUI trigram" yields the Heavenly Doctor (Tien Yi) that holds the key to remedying Illness Star #2. Only limited few powerful masters who know the secret of this (especially those from the classical school) would incorporate the DUI Trigram straightforwardly to remedy the Illness Star authentically. 
4. Longevity Symbol - an ancient symbol to wish one good health, dying at a ripe age and longevity.