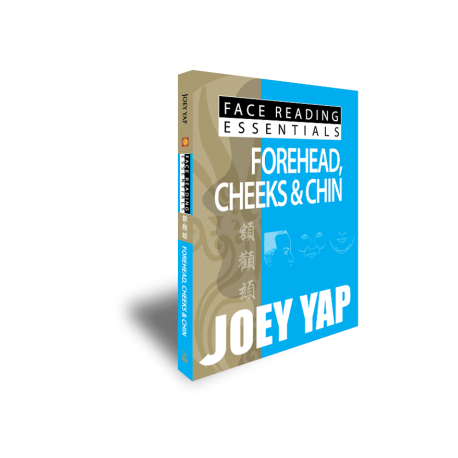  
Face Reading Essentials - Forehead, Cheeks & Chin by Joey Yap
Every Face Has a Story to Tell
The ancient practice of Mian Xiang is now condensed into easy-to-digest nuggets of information. If you've ever wanted to know more about people in general, and why we have such vastly different personalities, perceptions, and reactions, Face Reading is the first captivating step in a journey that will reveal plenty of interesting insights.

What You'll Learn: 
How to read your own face and those around you to better understand each other's personality and destiny
Uncover the story behind each facial feature, and the face as a whole
Decipher individual's personal story with an illustrated guide



Forehead, Cheeks and Chin




Know what the forehead, cheeks and chin can reveal about you, and those around you! Find yourself, your friends, and your family among the 49 types of foreheads, cheeks and chins shown here, and be on your way towards understanding what lies beneath.
Chapter Highlights 
Part One: The Forehead
Types of forehead and the meanings behind each one of them are revealed. 

Part Two: The Cheeks
Your cheeks could be telling you something important. Discover the story behind them.

Part Three: The Chin
The chin could determine whether or not one will be surrounded by the help and support from others. Find out how.
Data sheet
Collection:

Face Reading Essentials

Pages:

117

Published in:

August 2011