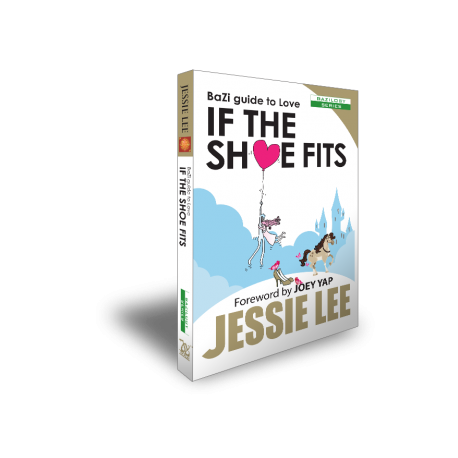  
If the Shoe Fits. BaZi Guide to Love by Jessie Lee
BaZi for the Matters of the Heart
Relationship certainly contributes a big part of our happiness. Some even say that happiness in life is meant to be shared with your other half. But here comes the difficult part - understanding what we truly want, and what others expect in it. Enter the shoes of Jessie Lee as she shares with readers how easy and rewarding it is to connect and deal with people around you. With a little self-awareness from classical BaZi profiling system, nothing is truly impossible.

What You'll Learn: 
Your Day Master and what it says about your characteristics, as well as those of the others
Your Profile and what matters of you
How to deal with multiple personality idiosyncrasies
Profiles, Suitability and Compatibility
How to best enhance the relationship between you and your loved ones
Chapter Highlights 
Chapter One
Address the most important question of all: Are you actually ready to commit to a relationship?

Chapter Two
Are you Ms. Timid or Mr. Laidback? Through your Day Master, find out who you really are and what you stand for. 

Chapter Three
Your Profile dictates your role in life. Discover how it plays a part in your relationship as well. 

Chapter Four
Some relationships crash and burn right at the start. Examine the impact of conflicting Profiles, and look into a study on balancing the Day Masters. 

Chapter Five
Keep your heart aflutter with this simple recap of the earlier lessons.
Data sheet
Pages:

143

Published in:

January 2012