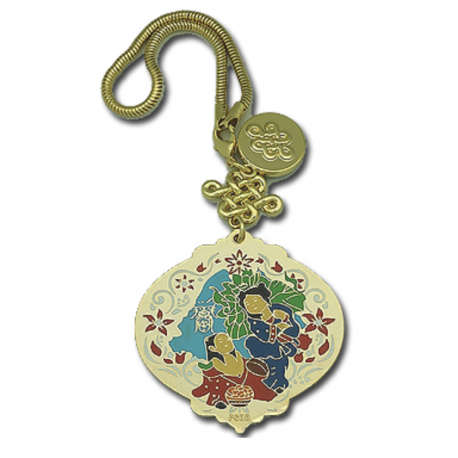  
Spellbinding Nine Tailed Fox Amulet (Love)
This amulet is suitable for:
1. Igniting sparks of new love and romance for singles. It will bring about peach blossom luck for all zodiacs. It will bring many suitors for your hands in marriage. 
2. Adding back a high dose of love back into an existing relationship. It gives a boost of romance for the already committed partners who are facing stagnation and hardship in feelings. 
3. Repairing love damage caused by involvement with third party. It prevents separation/divorce, create better bondage and will grow back your love for each other. Handsome, sexy, attractive and capable men often get involved with third party seduction due to their lust or because their "8-Characters" of destiny showed they have more than one wife in their life palace. For those of you who are afraid of losing your beloved male partners to the third party, you can actually marry your boyfriends or husbands to this Nine-Tailed Fox Amulet, where the nine-tailed fox can play the role of an imaginary mate. Popular in Taiwan, this is a special method to create a "dummy third party" so that the actual third party relationship cannot be actualized. But of course, at the same time you ought to own one as well, so that the obedient Nine Tailed Fox is well aware of who the rightful master is.

One can carry this amulet along on the handbag at all times.