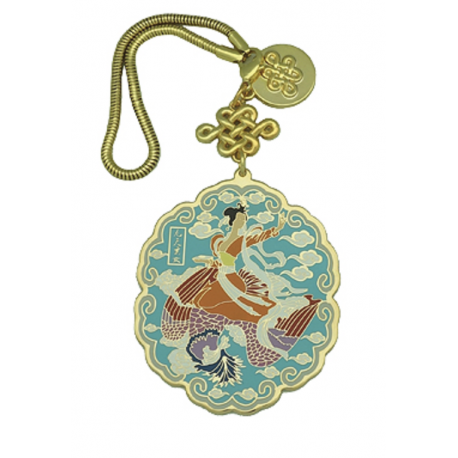  
Lady of Nine Heavens Amulet
The Lady of Nine Heavens later became known to be the heavenly guardian of feng shui or simply the Feng Shui Goddess. Her role is to bless one with good feng shui luck and drawing good energy from the earth for mankind. She has powerful control over all manner of feng shui on earth. She has been popularly worshipped in Chinese temples for over 4500 years till today to usher in good feng shui luck. Mediums today even claimed that the Lady of Nine Heavens now had attained higher enlightenment as a Pu'sa. If you are desperately in need of good feng shui for your home, worry no more! In situations where you cannot enjoy desirable landscape, form and flying stars, these imperfections can be casted away by the Lady of Nine Heavens. Her presence ensures that the surrounding cosmic energies gets in sync to boost your feng shui. 

She can bring many favorable outcomes:
1. To correct many hard-to-remedy problems associated to poor feng shui.
2. To increase female luck and martriarch's luck.
3. To impart winning strategies in career and academic.
4. To boost the learning journey of feng shui enthusiasts.
5. To renew the auras of Feng Shui Masters and Energy People.