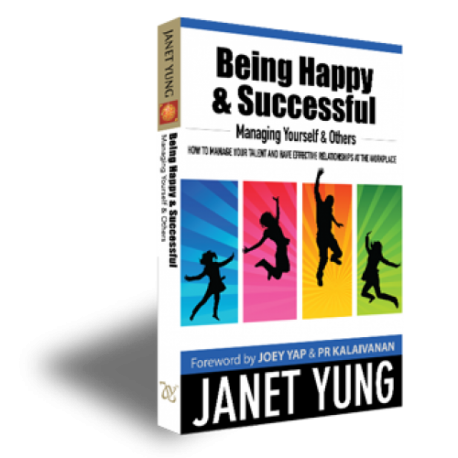  
Being Happy & Successful. Managing Yourself and Others by Janet Yung
Manage Your Talent & Have Effective Relationships at the Workplace
While many strive for efficiency in the workplace, it is vital to know how to utilize your talents. In this book, Janet Yung will take you further on how to use the BaZi profiling system as a tool to assess your personality and understanding your approach to the job. From ways in communicating with your colleagues to understanding your boss, you will be astounded by what this ancient system can reveal about you and the people in your life. Tips and guidance will also be given in this book so that you will make better decisions for your next step in advancing in your career. 

What You'll Learn: 
Who you are and what motivates you, as defined by your Day Master and how to manage your strengths.
Understanding what career roles are best suited for you, what approach you usually take when interacting with others.
Roles or Profiles do you perform best as an individual and how you should communicate with people at your work place.
How to organize your goals, identify your motivations and setting them in motion to make it happen.
Chapter Highlights 
Chapter Two
Managing Ourselves - Assess and determine the most effective way of working
 
Chapter Three
Understanding Others at Your Workplace
Leadership styles and how people communicate with others
What works and how to manage superiors

Chapter Six
Believing that Change is Possible
Having the right motivations, goals and taking the right approach