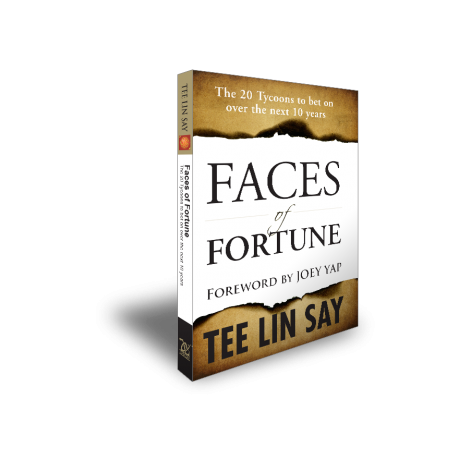  
Faces of Fortune by Tee Lin Say
TTC
Prévoir 3 semaines pour la livraison
Your Face is Your Walking Resume
Unlike what some may say, we can actually judge a people by their looks - if we know how. The facial features of twenty Asia's most prominent tycoons are put under close scrutiny to unveil the biggest indications behind their success, their future direction and their climb to the top. Face Reading, after all, reflects not just your characters, but of your Destiny as well.

What You'll Learn: 
An ideal introduction to the art of Face Reading
Provides a basic understanding of how people would operate - all by looking at the facial features
A fresh take on Mian Xiang - from business perspective by gauging how good fortune is written on the faces of wealthy and successful businesspeople
Chapter Highlights 
Chapter Five: Tan Sri Francis Yeoh Sock Ping
Tan Sri Francis Yeoh Sock Ping has a pair of "thinker ears". Does this feature reflect his level of success?

Chapter Eight: Tan Sri Lim Kok Thay
Explore whether Tan Sri Lim Kok Thay has the knacks to keep Genting Malaysia Berhad at the top of the game. 

Chapter Nine: Tan Sri Tony Fernandes
Tony's nose wing indicates his ability to accumulate great wealth. Find out how it points to his celebrated route to success and fame.

Chapter Fourteen: Lakshmi Mittal
The richest person in India has extremely fleshy and long ears. Discover what does this feature reveal about his personality. 

Chapter Fifteen: Robin Li
The co-founder of China most popular search engine, Baidu, is certainly in his prime - and it shows in his face. Learn what the tell-tale sign is.
Fiche technique
Pages :

149

Publication :

July 2011