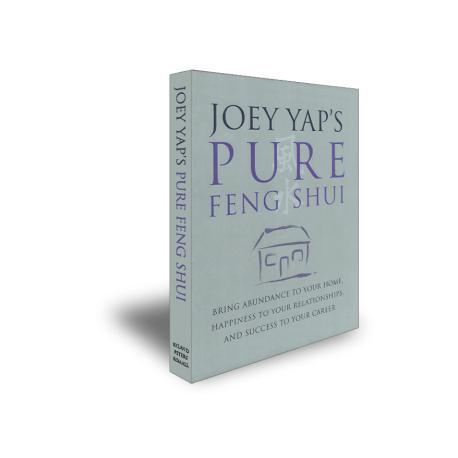  
Pure Feng Shui by Joey Yap
Feng Shui - The Way It Should Be Practised
Joey Yap sweeps away all the nonsensical good luck symbols and auspicious objects as he presents a natural, clean and fuss-free way to tap into the natural Qi available in your dwelling. With over 100 illustrations and easy techniques that bring about super-fast results, this book is the perfect introduction to Feng Shui for beginners, and a refreshing outtake to those already well-verse on this effective, rewarding art.

What You'll Learn: 
No-nonsense, easy ways to improve key life areas
Common sense approach to debunks the Feng Shui myths to highlight what works and what doesn't
Tips and techniques that will work for any home
Chapter Highlights 
Part One: Pure Principles
The key differences between classical Feng Shui with New Age Feng Shui – or why you only need a compass rather than crystals or wind chimes. 

Part Two: Feng Shui to Enhance Every Aspect of Your Life
Using methods from San He to simple Flying Star, discover how to solve problems and meet challenges to boost your career, wealth, health and relationships.
Data sheet
Pages:

176

Published in:

August 2008