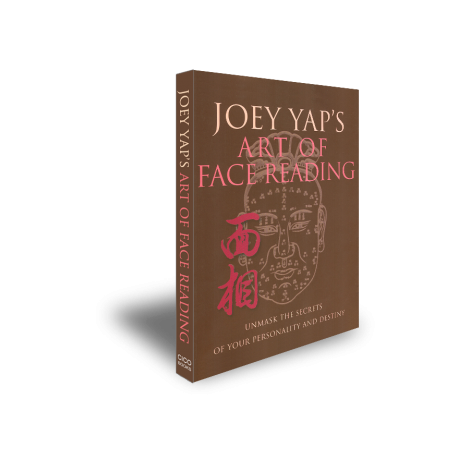  
The Art of Face Reading by Joey Yap
Welcome to the World of Face Reading
Your face is essentially the map of your luck and destiny, waiting for you to unmask the secrets within. This handy guidebook unlocks the facial features that tell us about a person's character, future challenges, obstacles and talents in life. With detailed illustrations, this book also included a "100-year map" of the face, or the 100 positions that govern a person's fortune and luck from ages 1 to 100. Your journey to Mian Xiang starts here.

What You'll Learn: 
The "100-year face map", which relates every year of your life to a specific point on your face
Key features for wealth, diagnosing health and finding success and love
Decode your own features and those of potential mates and business partners
Instant ways to recognise the faces of specific personality types
Chapter Highlights 
Chapter One: Banking on your Face
Discover how a person's business capabilities and chances of financial success can be seen through their face. 

Chapter Two: Paging Doctor Face
Faces can give subtle hints of impending ill health. Get a facial check-up in this chapter.

Chapter Three: The Face of Success
Career and success forecasting - through facial recognition. 

Chapter Four: Relationships and the Face
Romance by facial features.

Chapter Five: To Change Your Face, Change Your Heart
Instead of changing the outside, one should always start on the inside and work outward.
Data sheet
Pages:

144

Published in:

July 2009